Video Section
Click play to see what the Santa Experience is all about. 

The Details
'Tis the season to be jolly AND get holiday gifts that always thrill! The Santa Experience is the perfect opportunity to create family heirlooms to decorate your home, get your holiday cards done and select holiday photo gifts for your favorite family members. Book your Santa Experience today! 
 Dec. 15 in Wamego/Manhattan and Dec. 2nd in Garden City, KS
Click the button below to view available spots, and to book your time slots.
Your session fee covers everything listed below and then some more! There is way too much to list! 
For more detailed information, click on the book now, but a few highlights include:

 *one on one immediate family time  with Santa and the incredible Santa Experience 
*Scheduled times which means no waiting in line or being rushed

*several experiences including milk and cookies with Santa, going over your child's list, and a special project from the North Pole, just to name a few
*custom designed pj's for your child to wear for their session 
*25 christmas cards with 2 images from your session (or choose a $50 print credit to go towards prints/products)
Hurry and book your session today!  Don't miss your chance to experience this one of a kind experience!

 Click the button below to view available spots, and to book yours.
Book & Schedule
About the Location
The Santa Experience is located near Wamego, KS.  If there is enough interest, an additional location in Manhattan, KS will be added. 
The location in Garden City will be announced in 2 weeks. It will be in town.
Wamego, Manhattan, Topeka, Wabaunsee, St. George, Garden City, KS)
mEMORIES BY jEN bAILEY sANTA eXPERIENCE
Reserve your spot today for $249 or $349 for the Ultimate Experience. Book online and use the code elf for $50 savings instantly. Payment plans are available. Please email me if you would like a payment plan setup. How will you remember your Santa Experience this year?
Click the button below to view available spots, and to book your time slots.
Book & Schedule
A Selection of My Work
click/tap to view bigger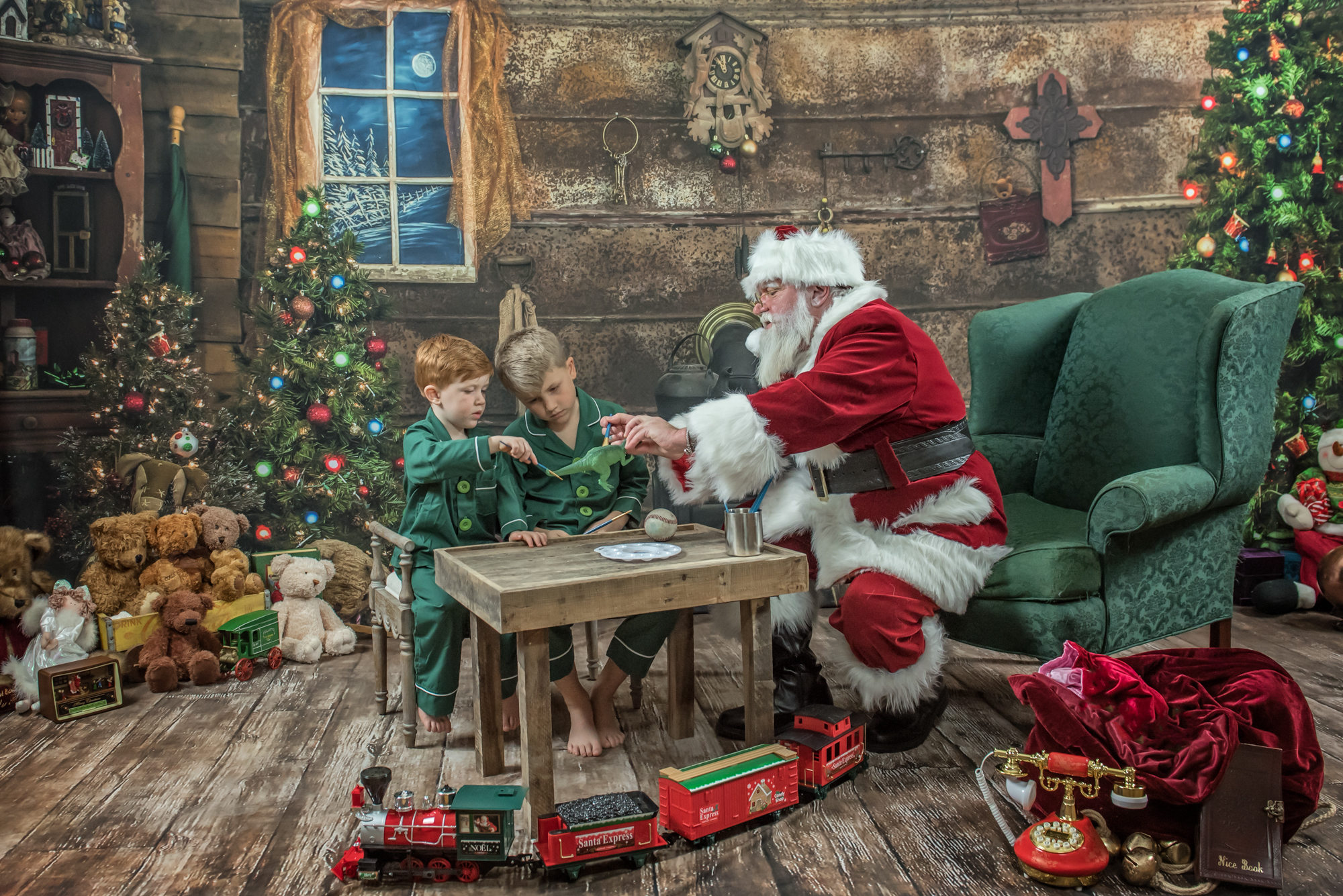 About the Photographer
Memories by Jen Bailey@gmail.com            785-340-2080
www.memoriesbyjenbailey.com
I have been a professional photographer for 7 years. I strive to make my sessions unique and memorable. I know that money is earned from hard work and I want you to leave feeling like it was money well spent. 

Having 5 kids of my own, I have spent countless hours waiting in line at the mall.....only to have my kids crying while sitting on Santa's lap and spending money on the crying Santa pictures. If we were lucky, my kids got 1 minute to tell Santa what they wanted for Christmas. I made it my goal to change the Santa Experience for families. With the Santa Experience offered by Jen Bailey, you will have a scheduled appointment time. No waiting in long lines. Your child will have experiences with Santa that your family will treasure forever. I envision that your family will bring out the images purchased from your session year after year and laugh and reminisce about the amazing Santa Experience.